Licensed Day Care Provider since 1994.

NOW ACCEPTING ENROLLMENT FOR ALL AGE GROUPS!

Contact us to schedule a tour ...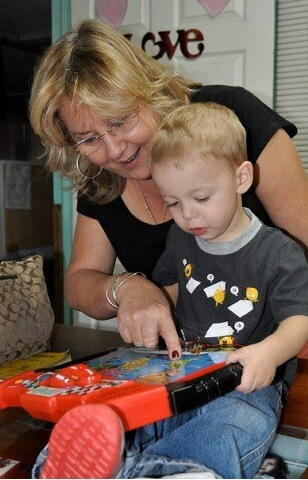 Visit Us on Facebook!

Thank you for your interest in our center!

We are dedicated to providing a warm and loving atmosphere that allows children to develop at their own pace through guidance and Christian values. It is our belief that children need a positive self-image. We provide this image, along with their developmental growth, in the areas of intellectual, social, creative, physical and emotional skills through play and quiet periods.

Additionally, we provide classroom lessons, respect and morals similar to those taught in your own home. We teach through modeling as well as through instruction. All of our teachers are certified in First Aid and CPR and have their instructional hours required by the state of Florida.

Our center is designed and licensed to provide care for children from infants to school-aged children up to 11 years of age. We have chosen to limit the number of children in each age group in order to provide the best possible learning environment. We believe that this has made our center an exceptional place for your child.

In addition, we also provide a VPK program for children that are 4 on or before September 1st. VPK - Voluntary Pre-Kindergarten is a program that the state of Florida offers to prepare your 4 yr old child for kindergarten.

I